Authentic
features
for next-level camera
positioning
One-Hand Operation
Positioning the camera angle with one hand has never been simpler. FlexTILT Head v3 has no buttons, locks, or knobs and uses edelkrone's one-of-a-kind Constant Friction Technology which prevents the joints from losing grip even after countless adjustments - unlike imitation knock-offs on the market.
Easy Height Adjustment
Instantly adjust the height of your camera without the burden of tripod legs. Simply pull, tilt, and get the exact angle you want, maximizing the efficiency of your production. Don't let your tripod limit you!
Let it stand as a stand-alone
Unlike other camera heads, it is effortless to find the center of gravity with FlexTILT Head v3, especially on flat surfaces where it doubles as a stand-alone camera stand. FlexTILT Head v3 is the best assistant a one-man crew could ask for!
Standout capabilities
to stand you out
Extended Dolly Shots
Increase your dolly in/out range up to 6.7" (17 cm) while recording a video on any slider by fully extending FlexTILT Head v3.
Precise & smooth panning
Easily achieve precise panoramas with pan marking and lens center shifting.
Low angle, high angle or even instant vertical shots
From filming to photography, nail any angle shot in an instant with FlexTILT Head v3.
Works great with
Everything
Attach any mirrorless, DSLR, or compact cinema camera setup up to 5.5 lb (2.5 kg) with peace of mind. FlexTILT Head v3 is also the perfect add-on for edelkrone sliders, dollies, jibs, motorized heads, and camera stands.
Two models
to cover all of your needs.
Find out which FlexTILT Head is right for your camera setup.
FlexTILT Head v3
Carrying capacity


5.5 lb (2.5 kg) or less
Reviews
Find and read inside stories from users like you!
Customer Reviews
Write a Review
Ask a Question
12/01/2021
Garey C.

United States
Very useful in positioning the camera
I have a very nice tripod on which I mount my Sony ZV-1 camera for VLOGs. Attaching this FlexTilt Head to the top of the tripod makes positioning the camera easier and with a higher degree of precision. I use this almost every time I do a studio type VLOG now and I am very happy with it.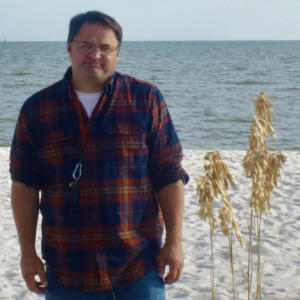 DT
11/22/2021
Dale T.

United States
It's alright
I thought it could move *The FlexTILT Head v3 is not a motorized unit and edelkrone has never advertised it as being motorized.*
11/14/2021
Peter Z.

United States
10/18/2021
Michael S.

United States
10/05/2021
Cinda B.

United States
Game Changer
Great piece of equipment! So glad I found this. Keeps camera absolutely still for long exposures. I'll be watching your website and saving my money for more of your wonderful equipment! Build quality is top notch.
10/04/2021
Vasile C.

United States
Awesome product
Great quality and easy to use.
10/04/2021
Jonathan T.

United States
09/29/2021
Gregory B.

Australia
Just what I wanted.
It is well made, easy to use and very flexible.It is just what I needed.
09/15/2021
Manuata M.

United States
I already broke it on my second photo session with it
I must have tightened one of the hex screws too much due to my Canon 5D being quite heavy. The threads of one of the screw holes are now stripped at the very first point of connection (the part with the level bubble). Can you send me a replacement part? I'd be happy to pay for it. Other than that, I think it is well built and have lots more applications for it. Thanks. Manu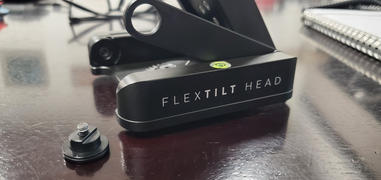 09/13/2021
Long N.

Australia
Excellent and sturdy
Extremely sturdy and requires extreme force to open due to the tight joints which can be adjusted with the magnetic Allen key attached. Only concern is the circular base which can add a slight wobble if knocked. Overall, very sturdy and high quality.
09/06/2021
Rob W.

United States
Haven't been able to use it yet!
The product is great, but the camera system I'd be using it with was sold due to emergency funds needs. When I can afford to replace the camera, it'll be on the tripod for sure.
08/24/2021
Laurious J.

United States
Well Made
The quality of the FlexTilt Head is amazing. I can tell this will last for many years to come. It fit on my tripod without a problem. It's very firm, but the firmness can be adjusted to your liking. I am using it for product photography on flat surfaces from an overhead view. It works perfectly. I would definitely recommend this product.
08/24/2021
Josh T.

United States
Sturdy and has some weight
First impression is that it's super sturdy! It is a brick!
08/17/2021
MaRK G.

United Kingdom
A must for your Gadget Bag
Superbly Constructed and infinitely usable item .You need this in your photographic life now !!!!
07/28/2021
Randy N.

Canada
07/26/2021
Keith C.

United States
Inventive Quality and Versatile
Easy to operate and fulfills the creative needs I bought it for.
07/22/2021
Jeremy S.

Singapore
Hated it but too expensive to ship it back
Absolutely hated it. Too tight and it's hard to articulate the angle. Too loose and my camera falls over.
07/21/2021
William T.

United States
Camera head
The FlexTilt Head is very sturdy and can be adjusted for any situation.
07/20/2021
Doug L.

Canada
Happy customer
I really like the solid build and functionality of this product.
07/20/2021
Mike F.

United Kingdom
A solid little guy!
The minute you pick up the product you can tell it's been well thought out and built. Works well on a tripod (ideal for flipping the camera to take portraits) but it's when it's attached to my SliderPLUS that it comes into its own. So glad I made the purchase.